Regular price
Sale price
1 390 SEK
Unit price
per
Sale
Sold out
Isabell Cashmere Sweater i 100% Cashmere.
Kashmir från inre Mongoliet.
Storlek S/M & M/L.
Gratis frakt inom Sverige.
Leveranstid 1-3 dagar.
Utforska vår exklusiva Cashmere tröja / sweater i färgen ljusblå med tre kvarts arm och förtrollande V-ringning - den ultimata föreningen av stil och mångsidighet. Denna tidlösa tröja är noga utformad för att ge dig en känsla av lyx och komfort som passar både avslappnade och mer formella sammanhang.
Tillverkad av högkvalitativ cashmere, omfamnar denna tröja din kropp med en överlägsen mjukhet som är oöverträffad. Dess breda urval av färger gör det enkelt att hitta din personliga favorit som kompletterar din unika stil.
Vår Cashmere sweater med tre kvarts arm och V-ringning är den perfekta följeslagaren för att skapa en avslappnad look med en skjorta under eller en sofistikerad touch när du bär den med en kavaj. Dess mångsidighet gör den passande för olika tillfällen och årstider.
Välj din favoritfärg och låt dig förföras av den oslagbara känslan av cashmere. Investera i både stil och komfort med vår mångsidiga Cashmere sweater. Den kommer att bli en oumbärlig del av din garderob och följa dig genom olika modeögonblick. Välkommen till en värld av överlägsenhet och mångsidighet med detta unika plagg.
Underhåll & Tvätt

Använd Cashmere kam/borste vid behov.

Handtvätt eller 30 grader på ullprogrammet. Ingen cetrifugering.

Torkas vågrätt på handduk.
Leverans

Leveranstid Lagervara 2-3 dagar.

Leveranstid Beställningsvara 7- 21 dagar.
Dela
View full details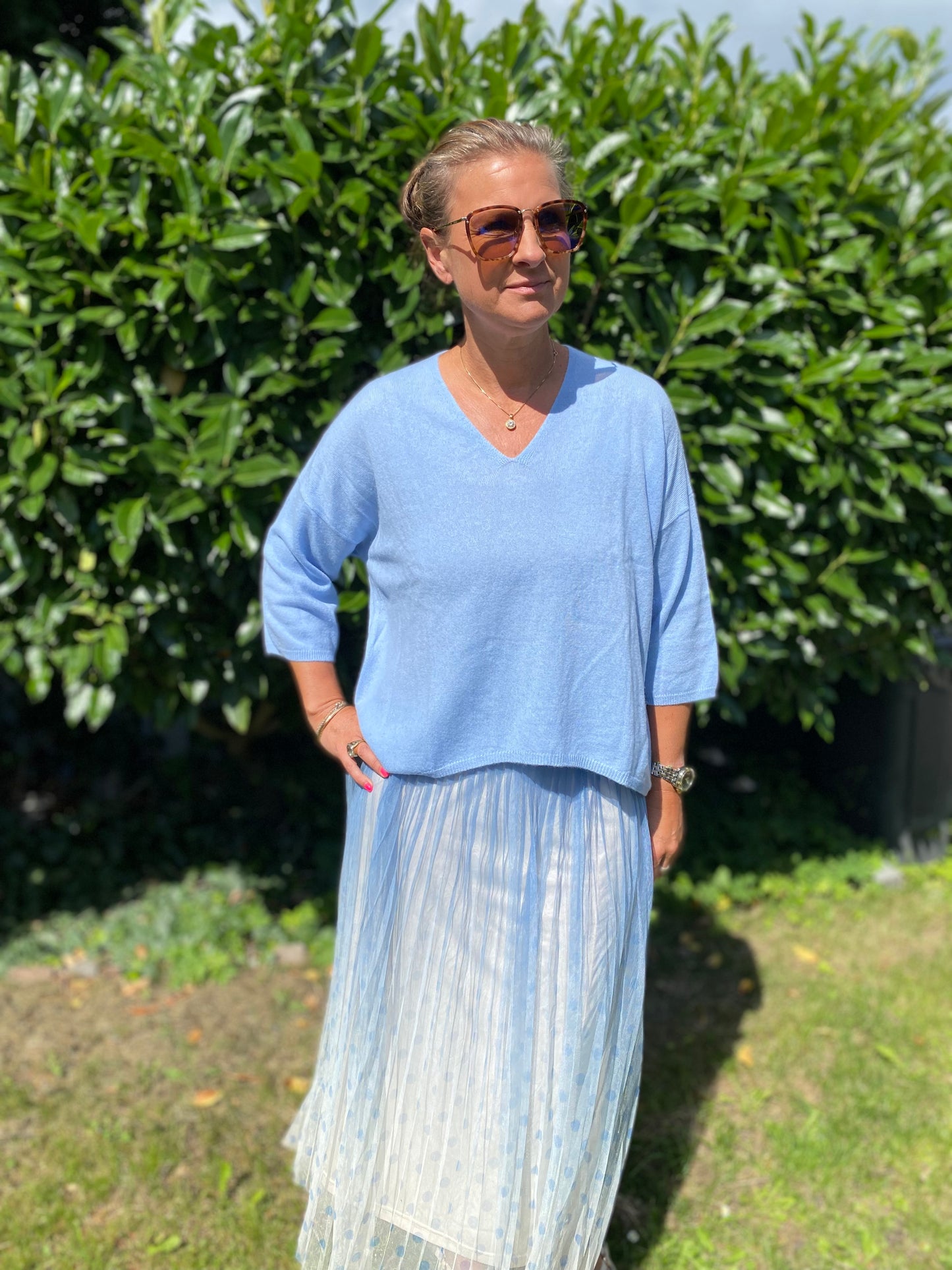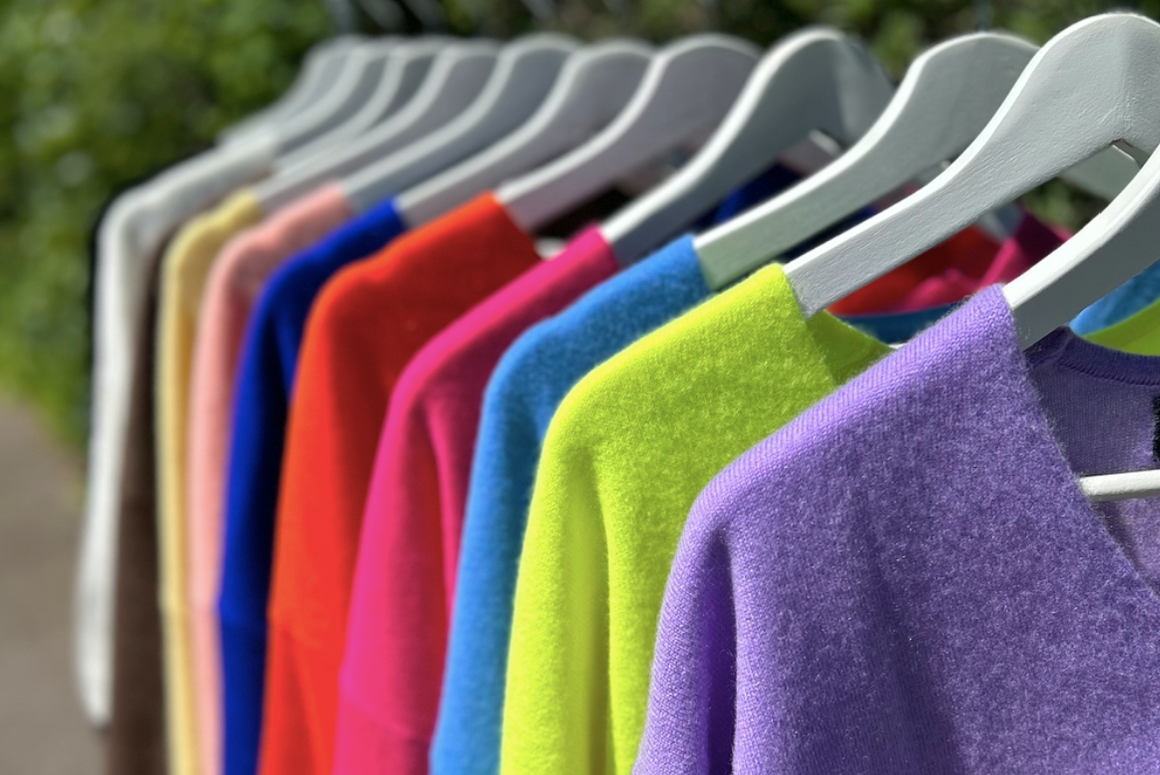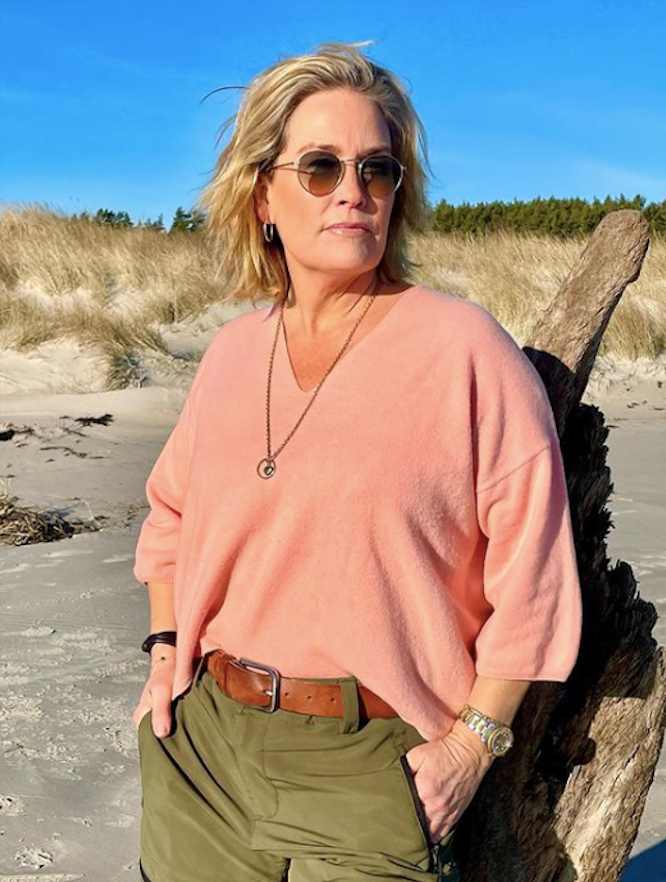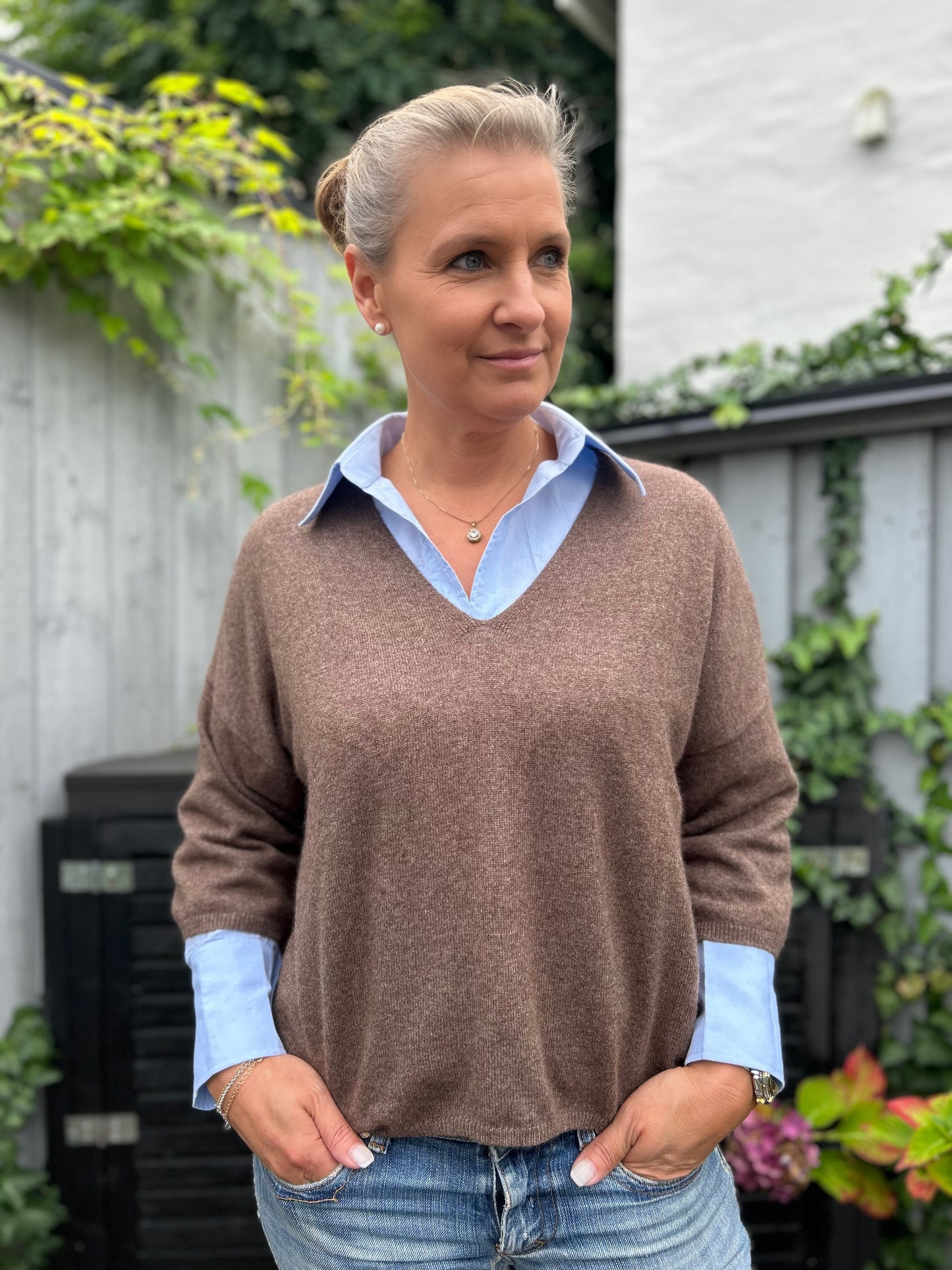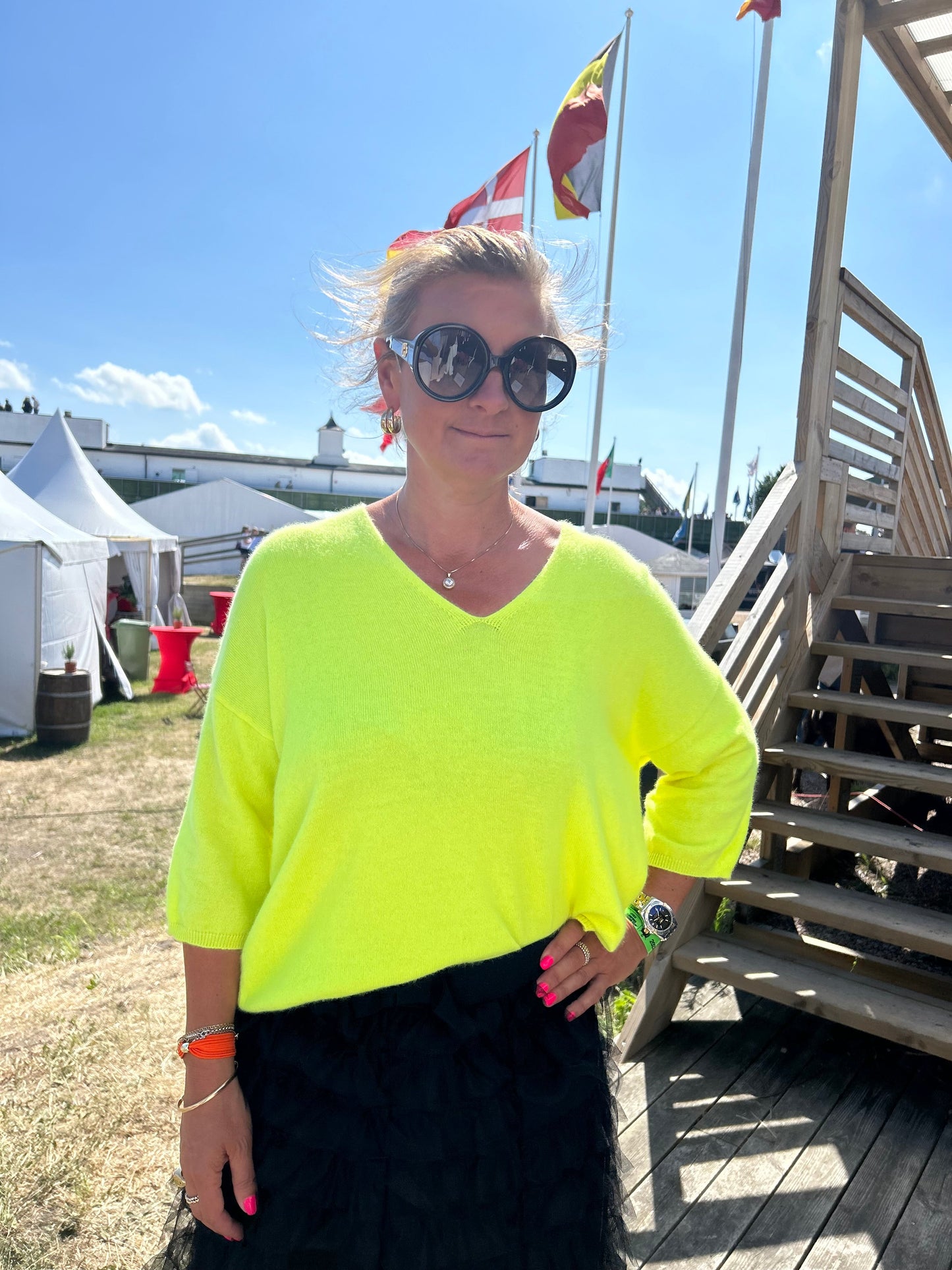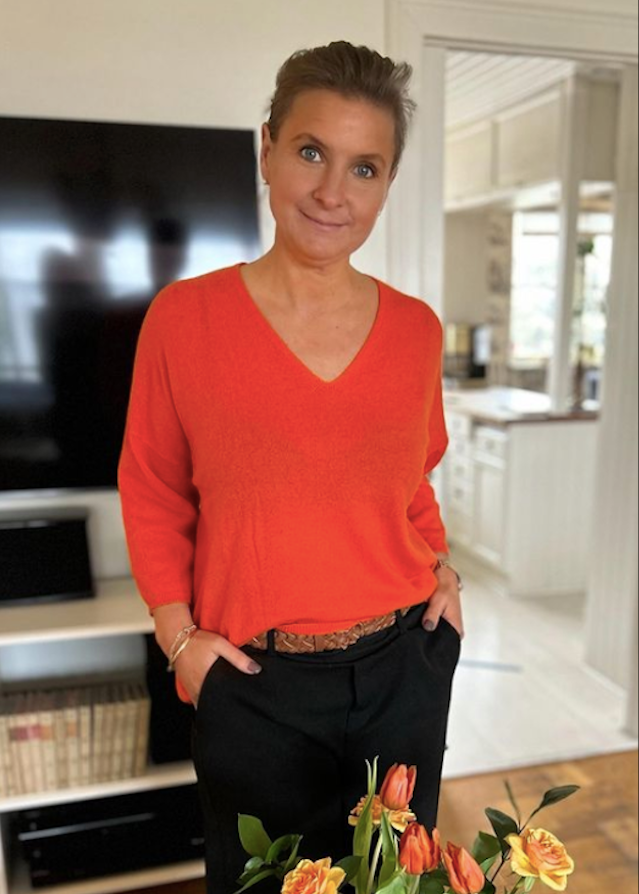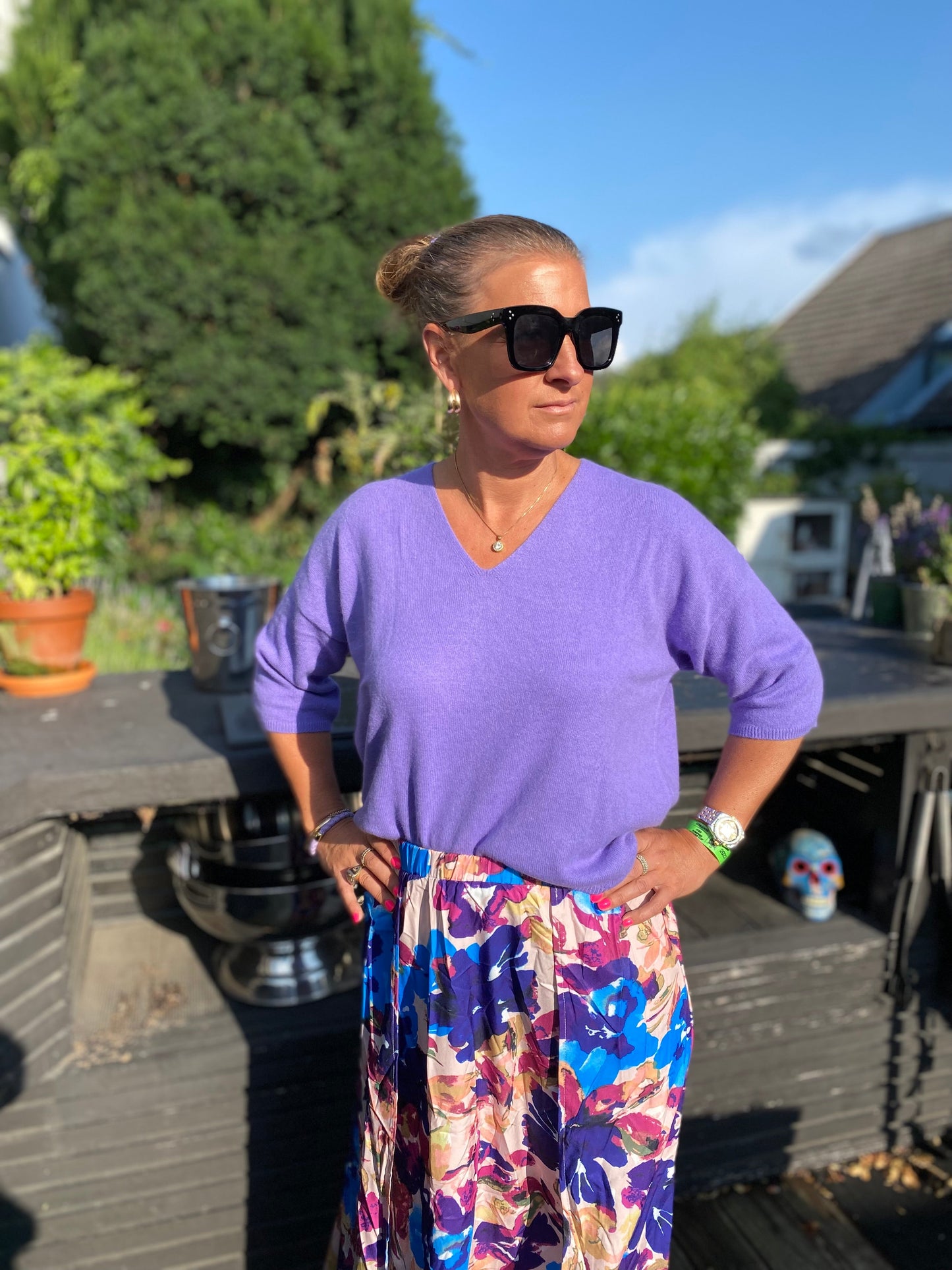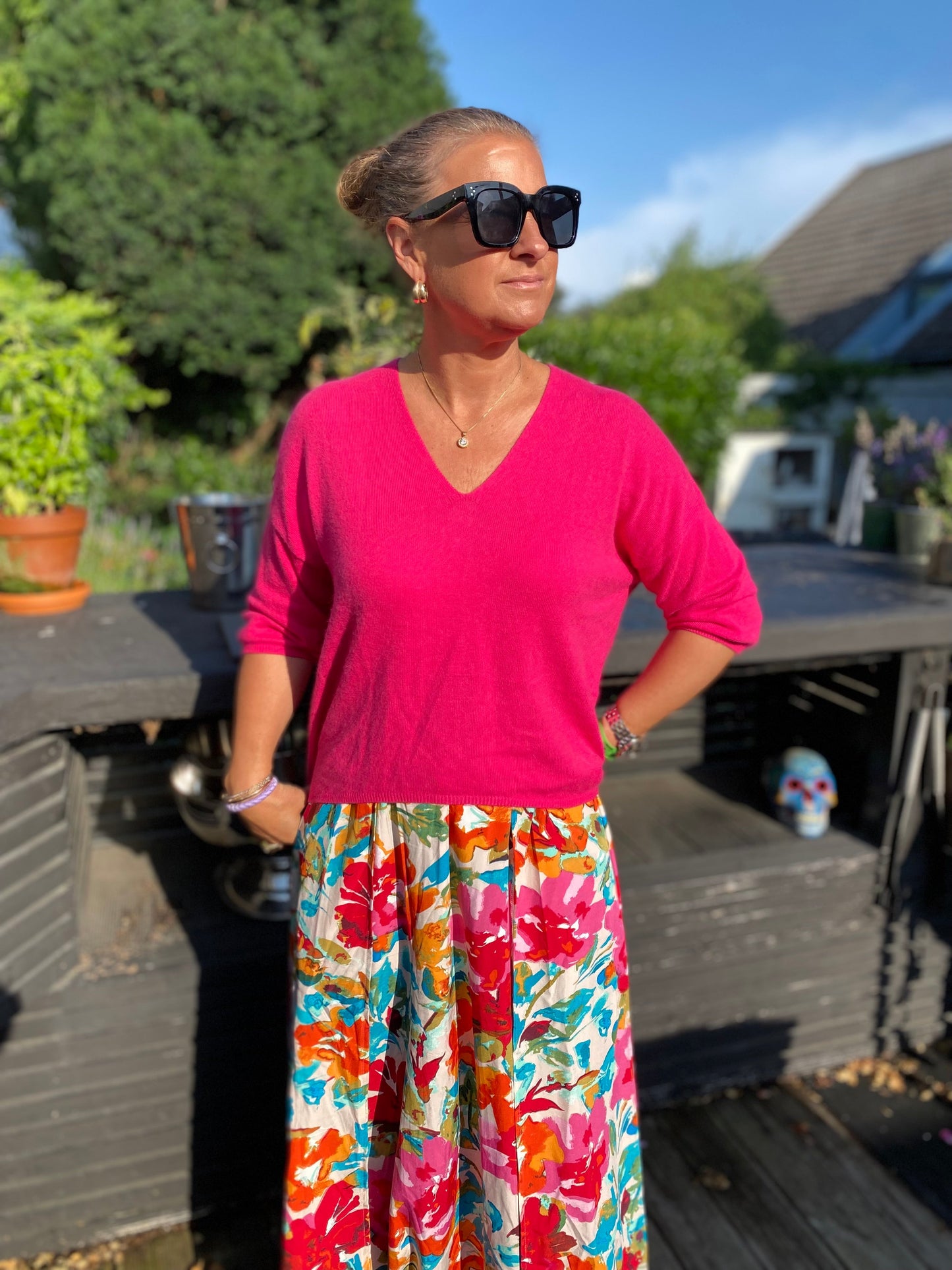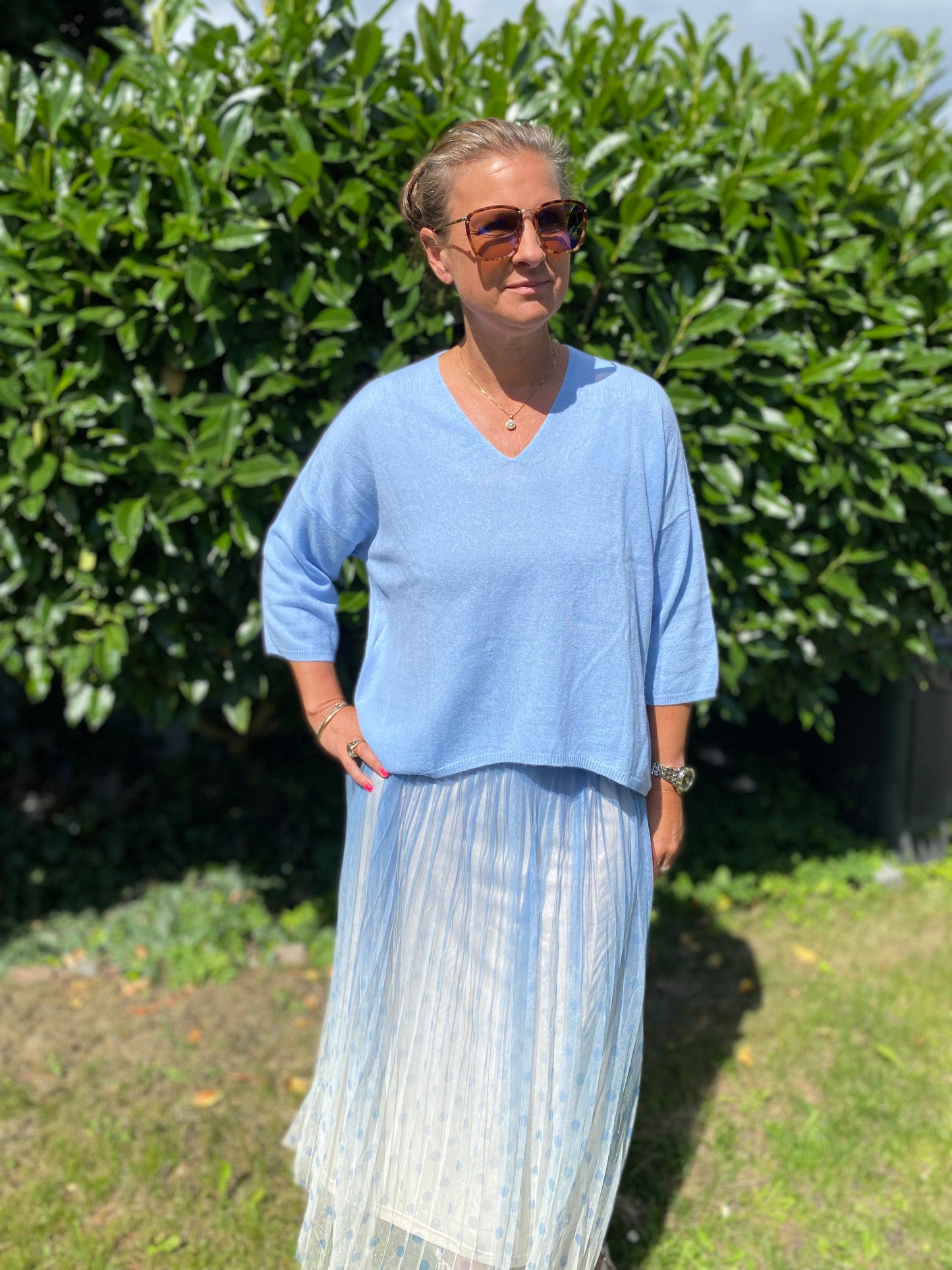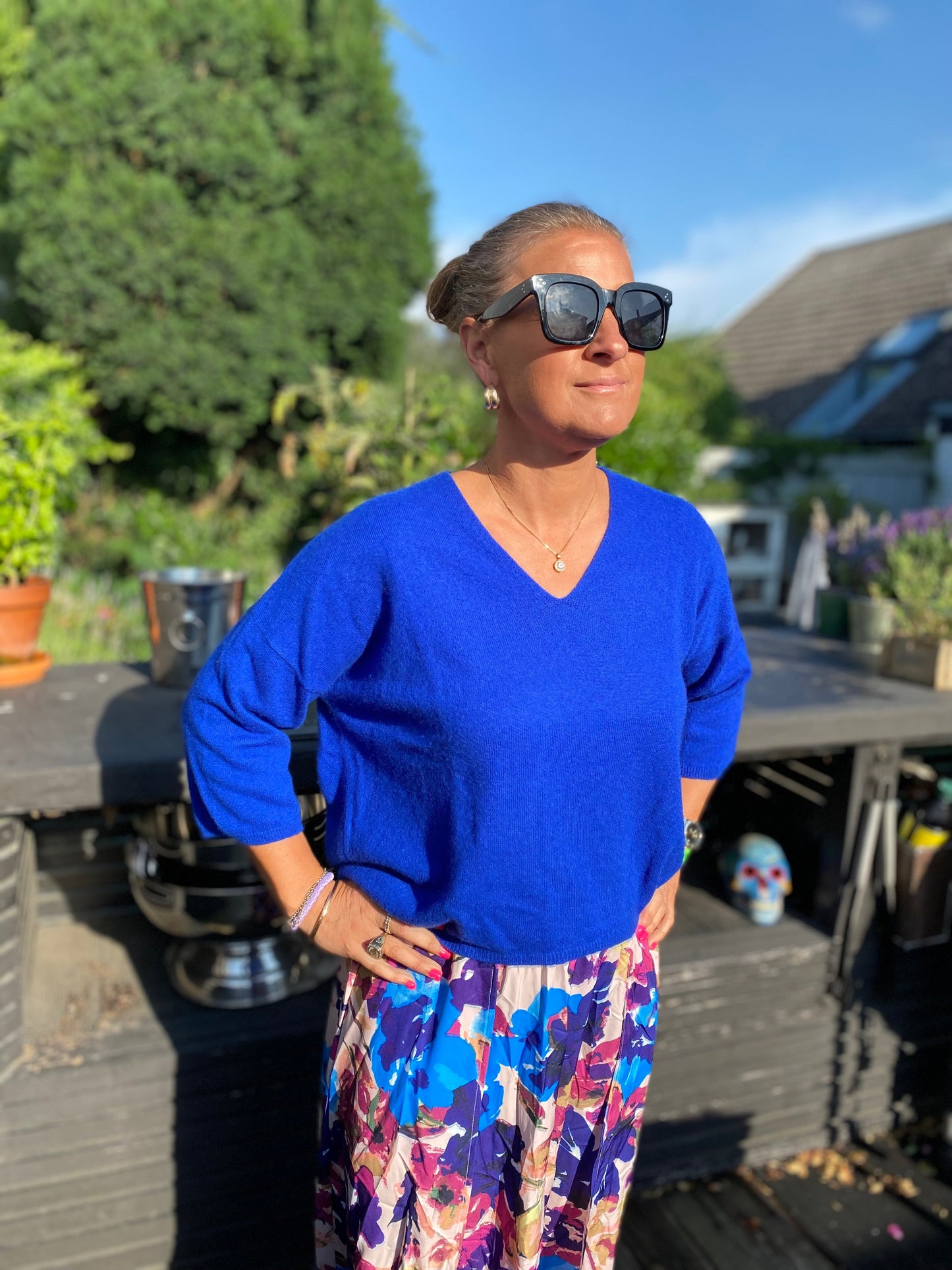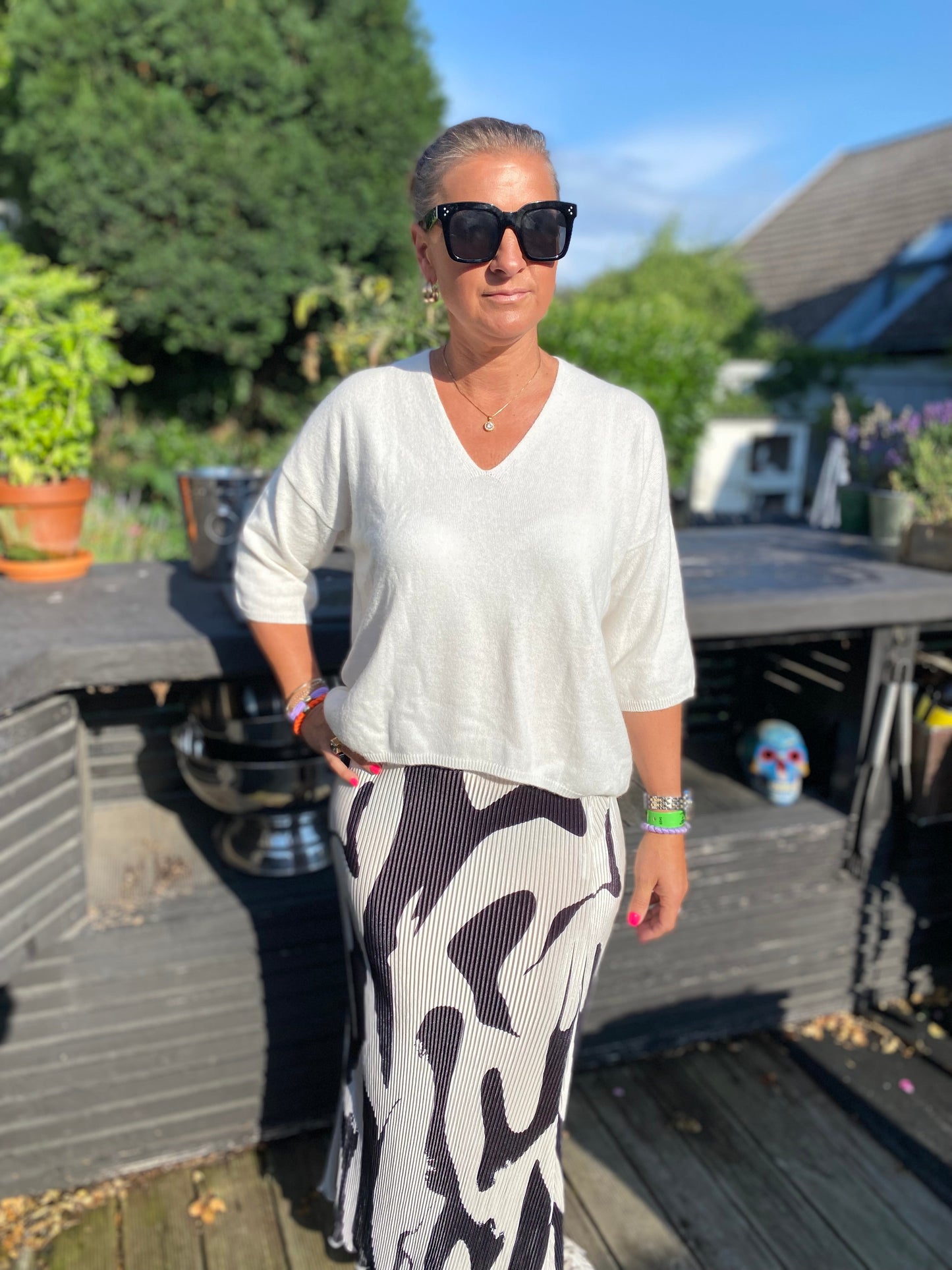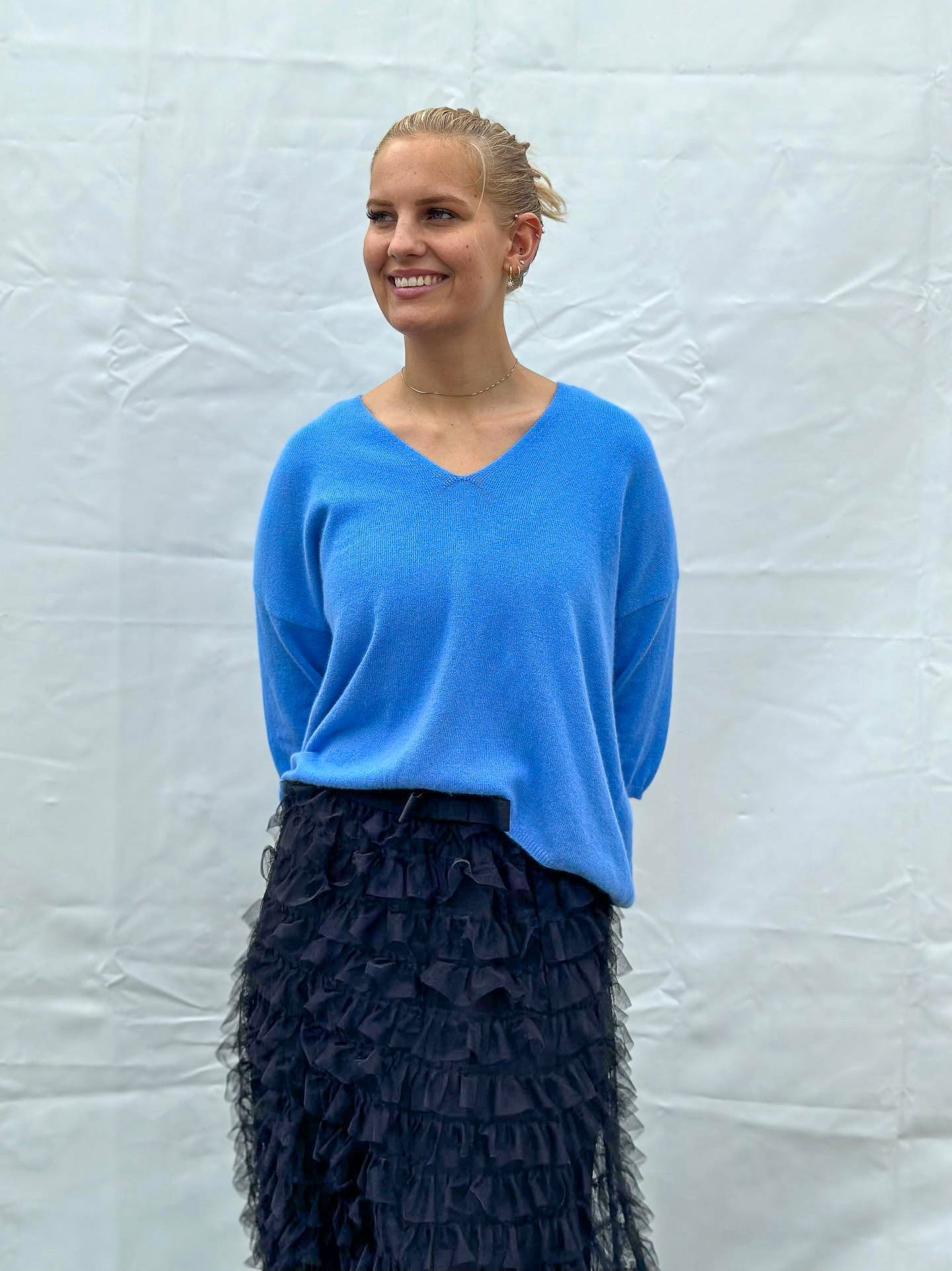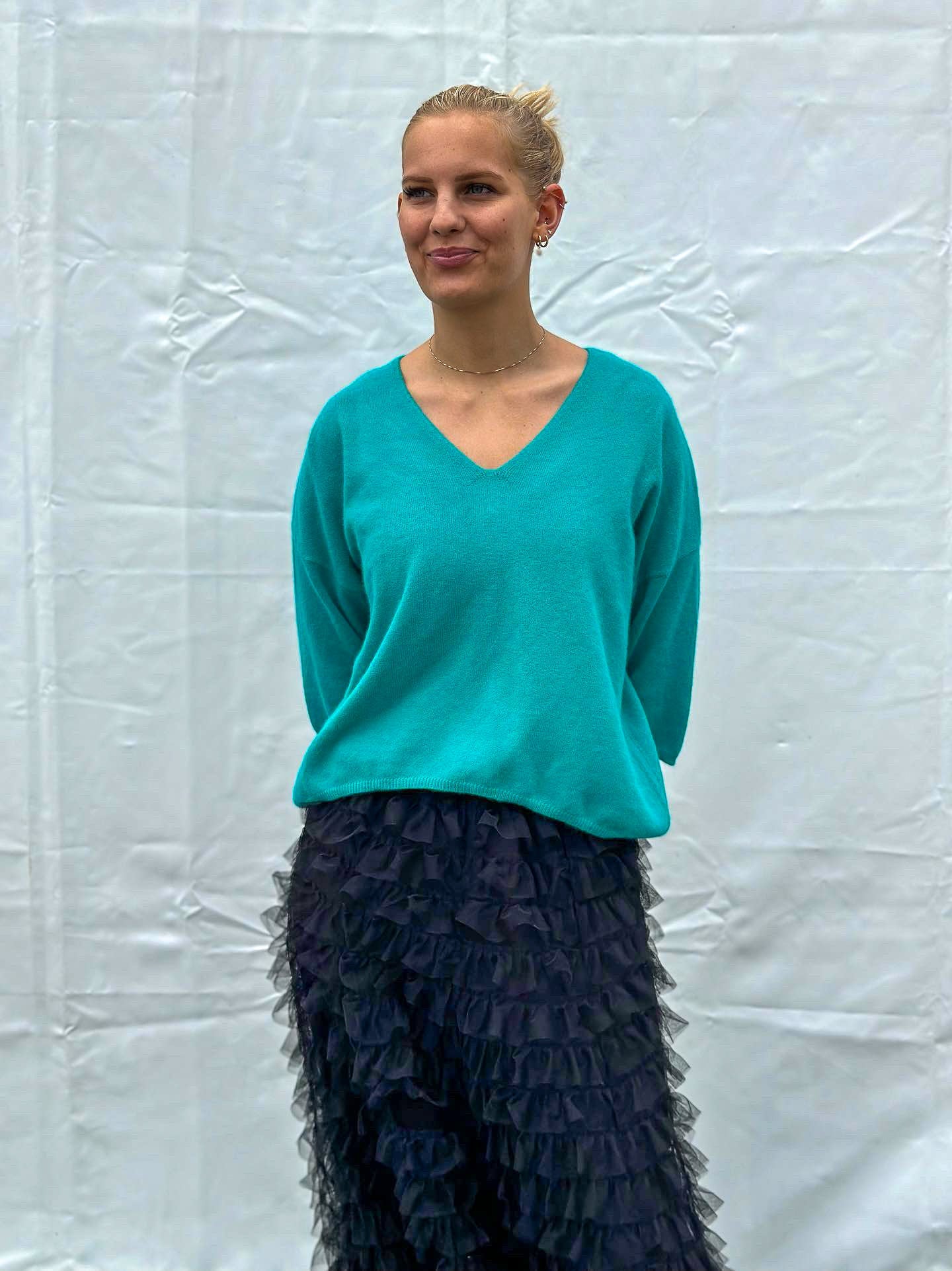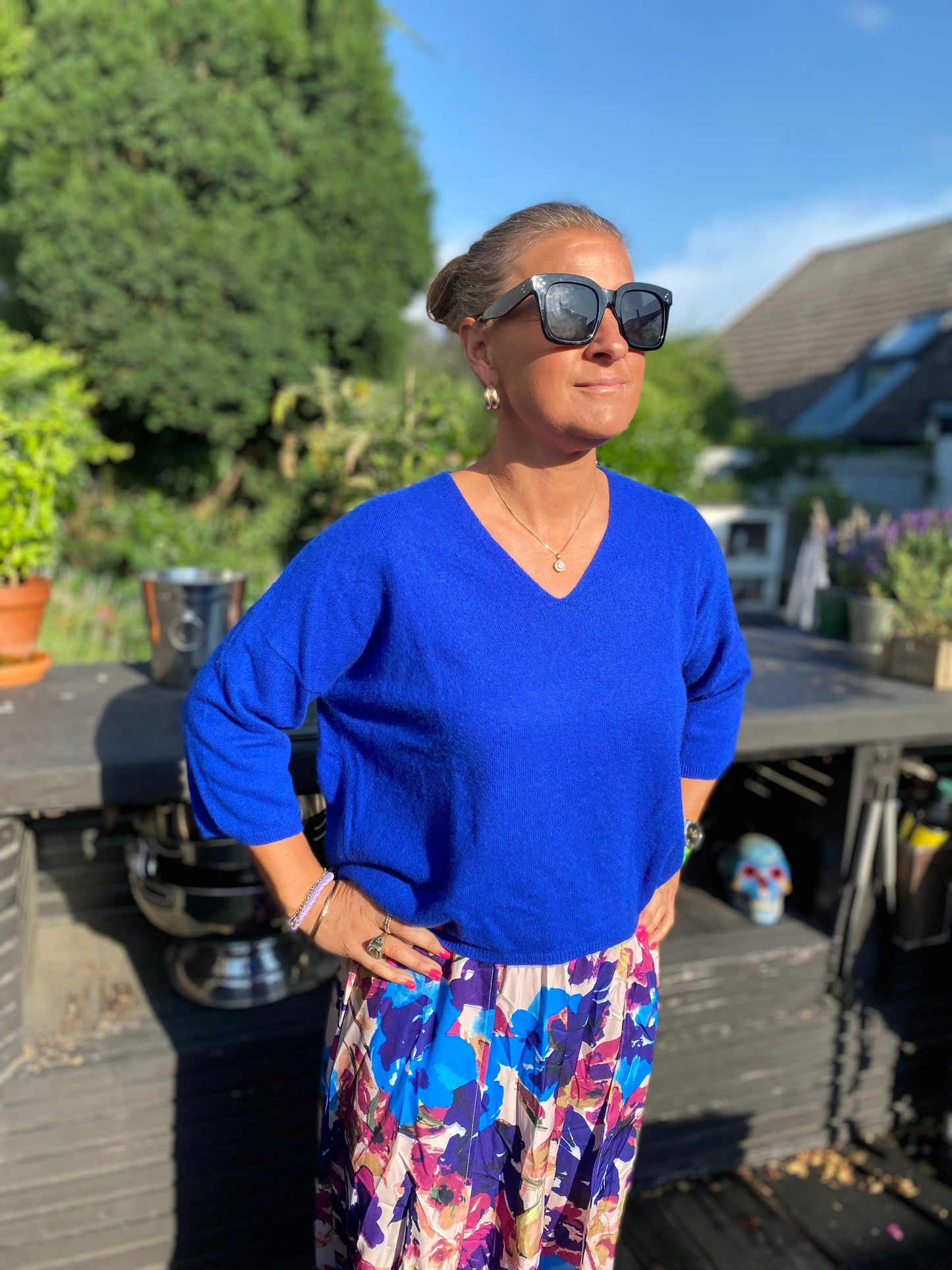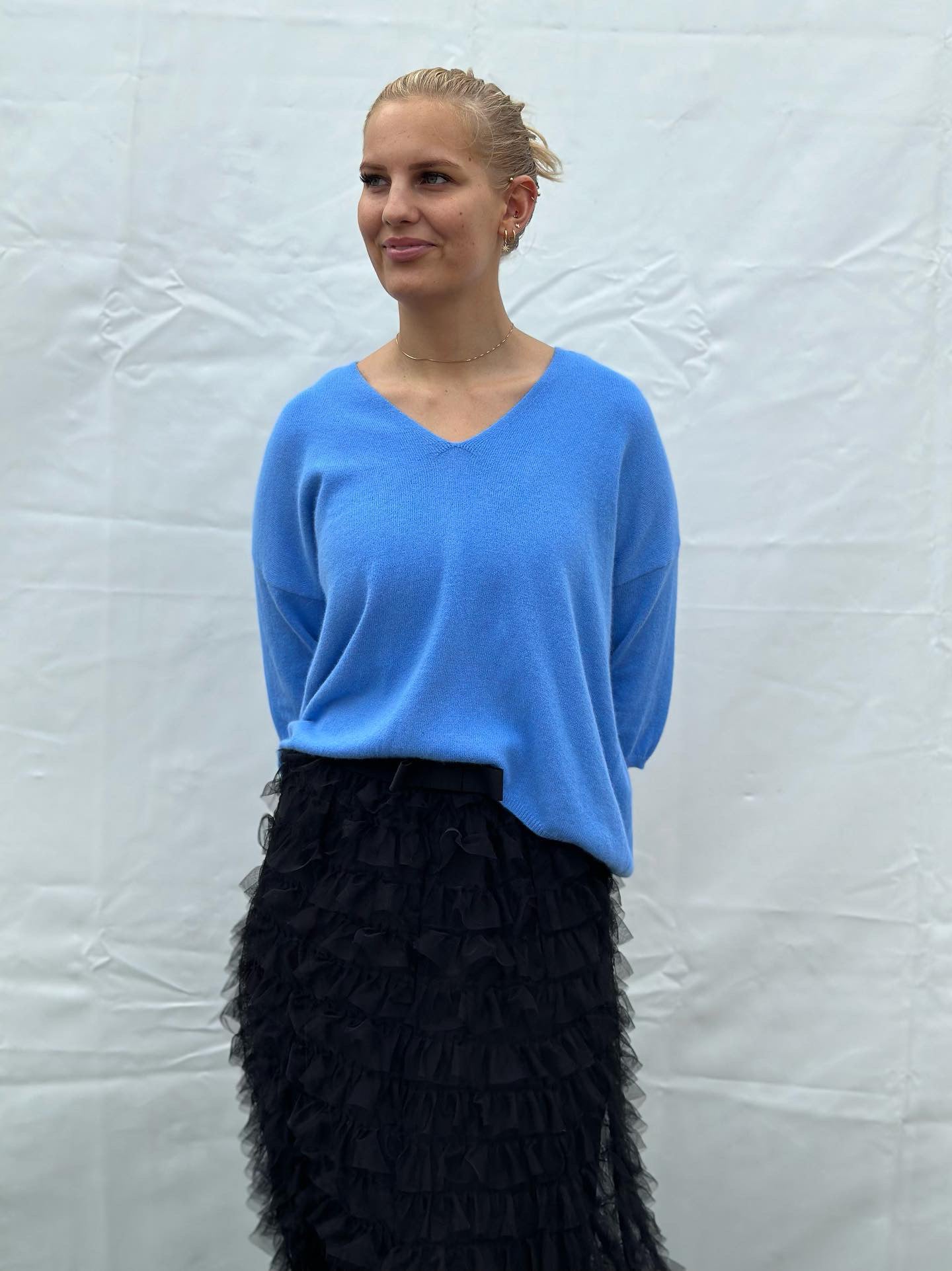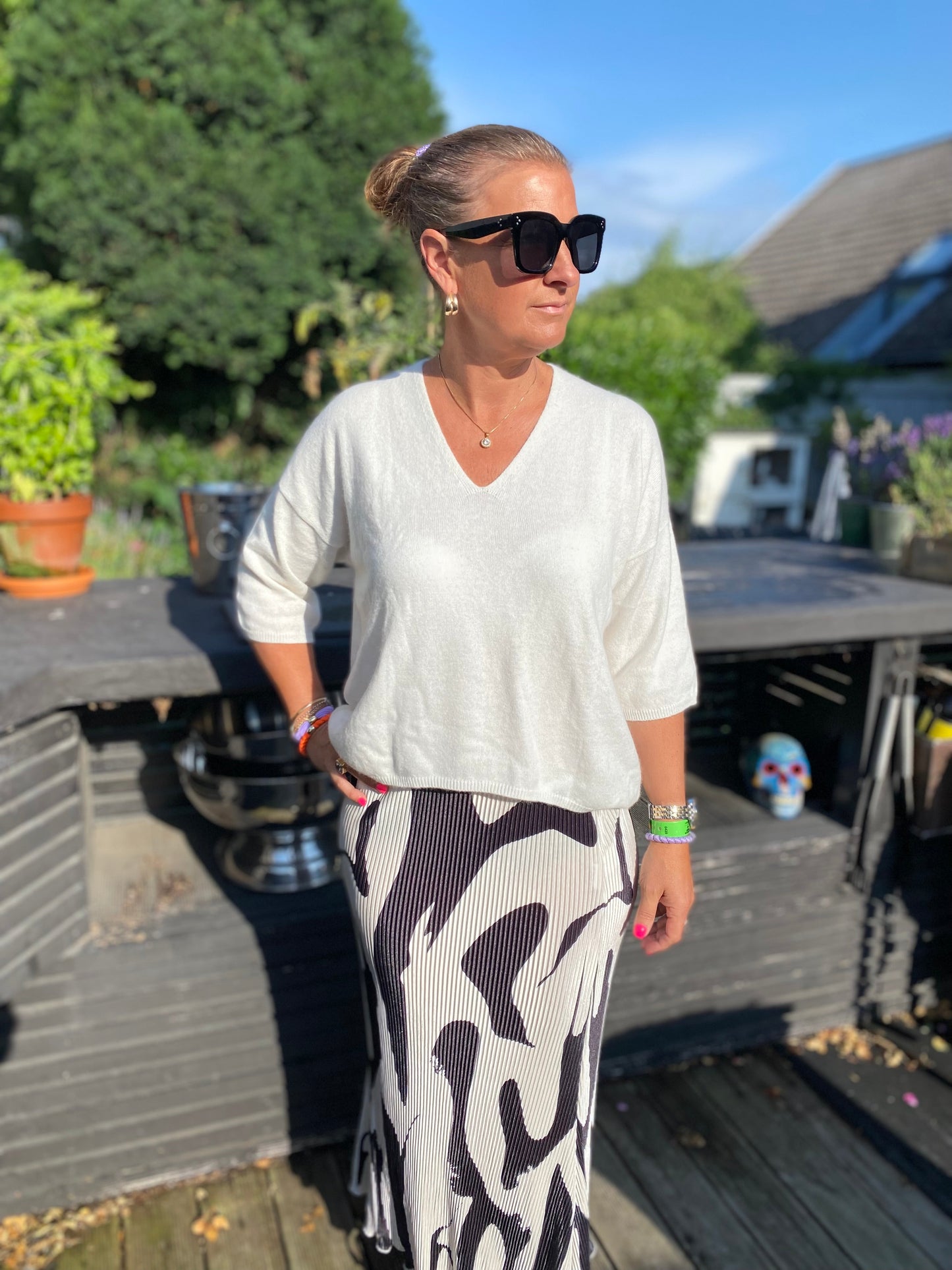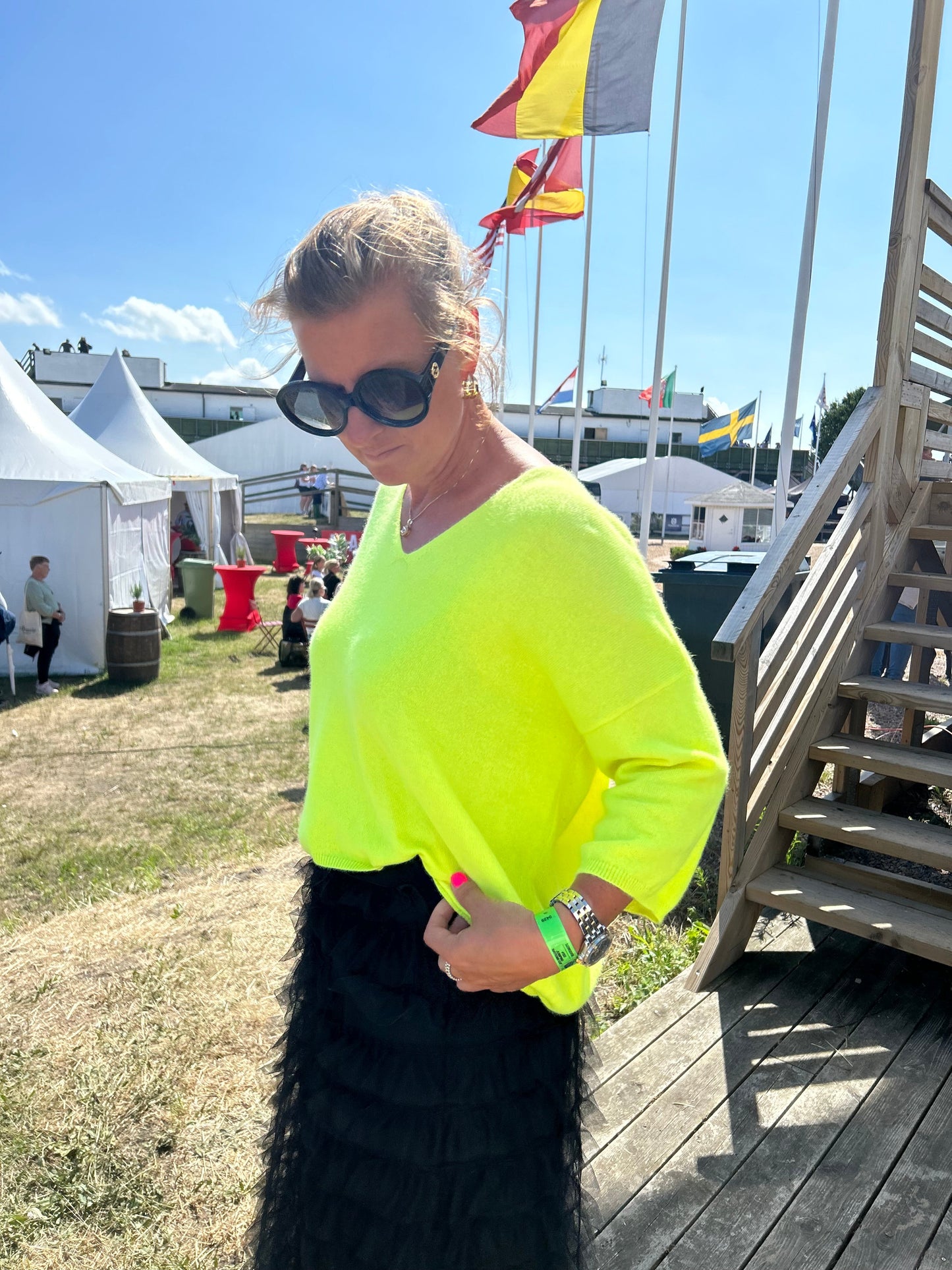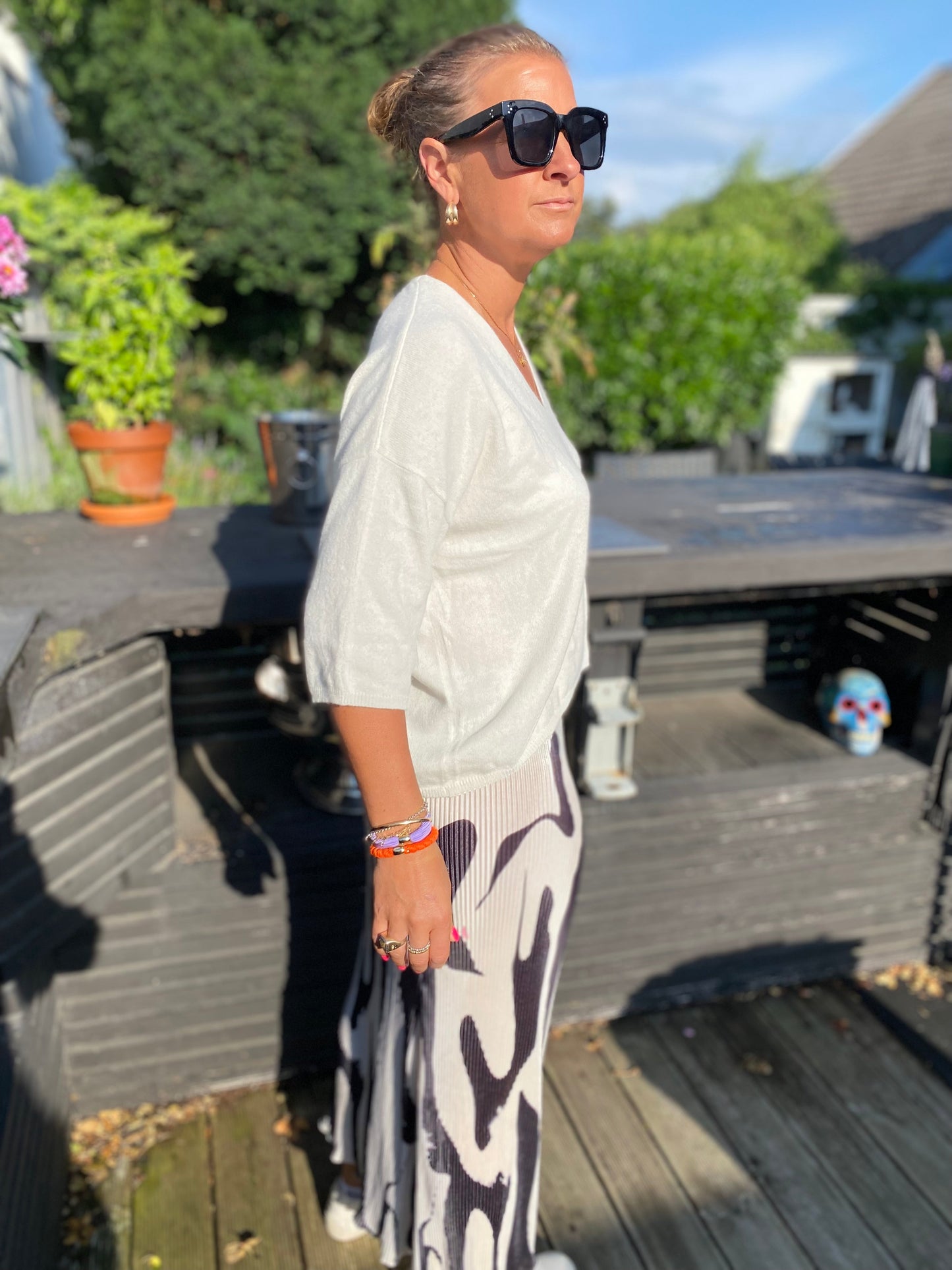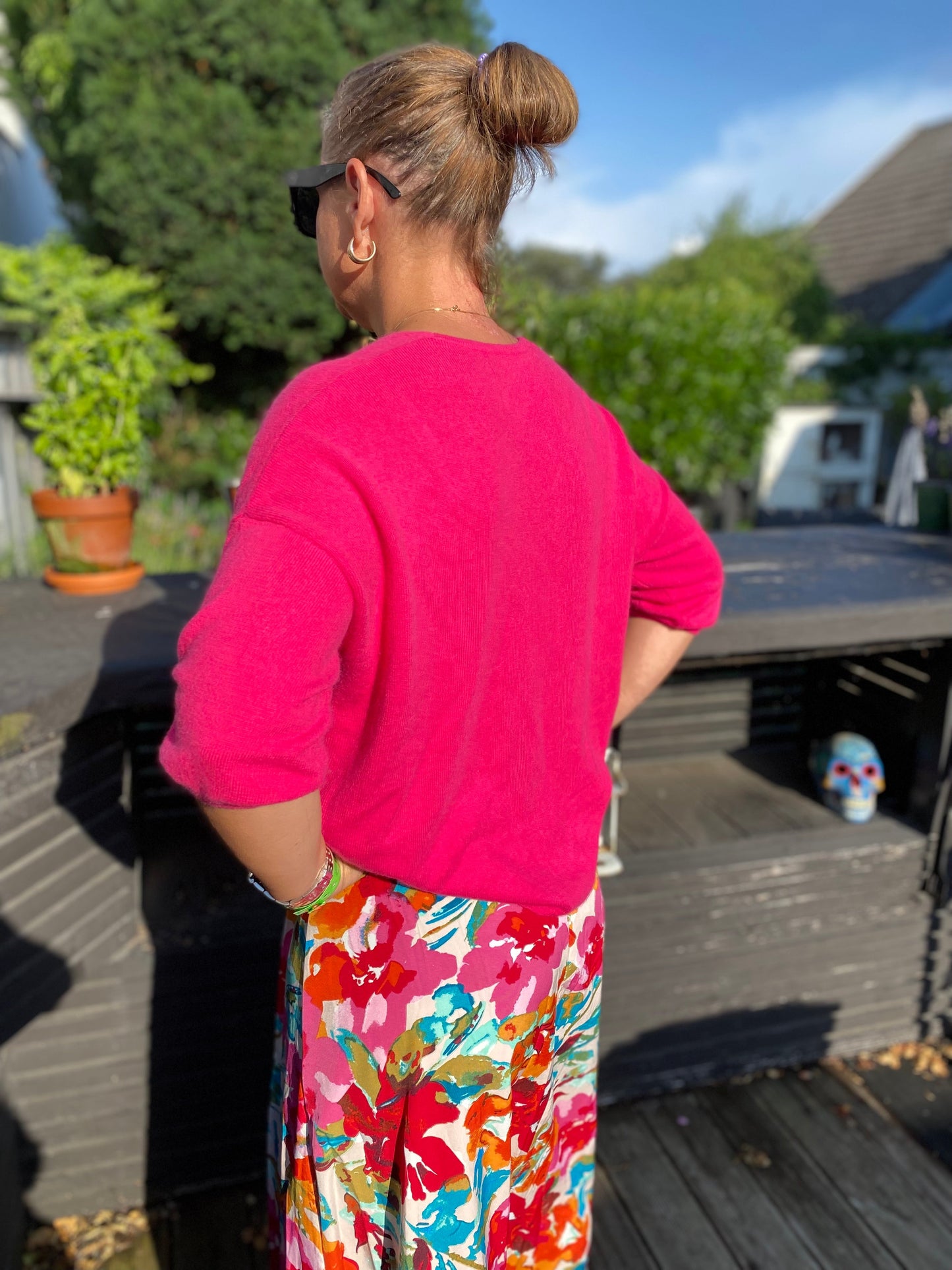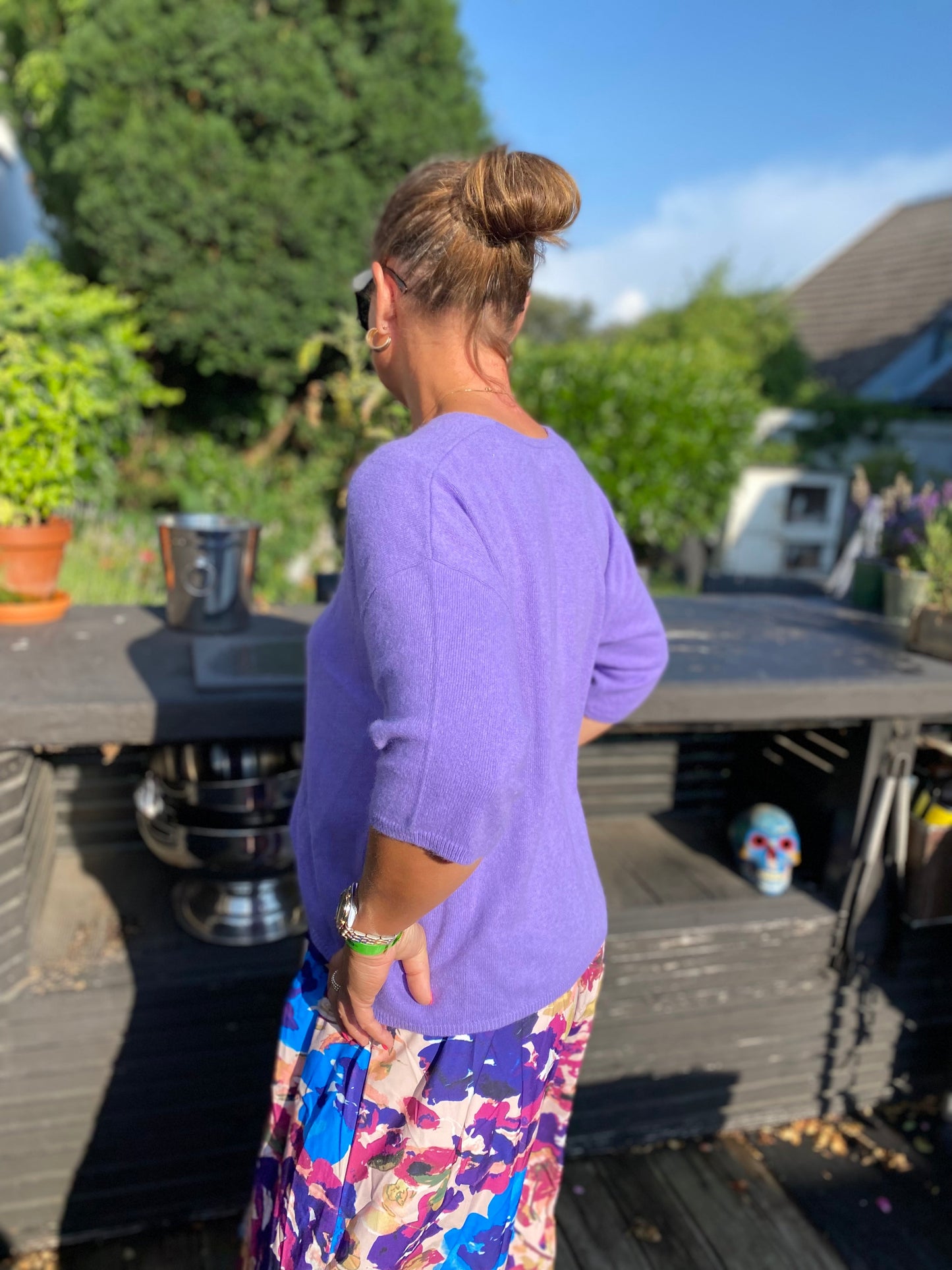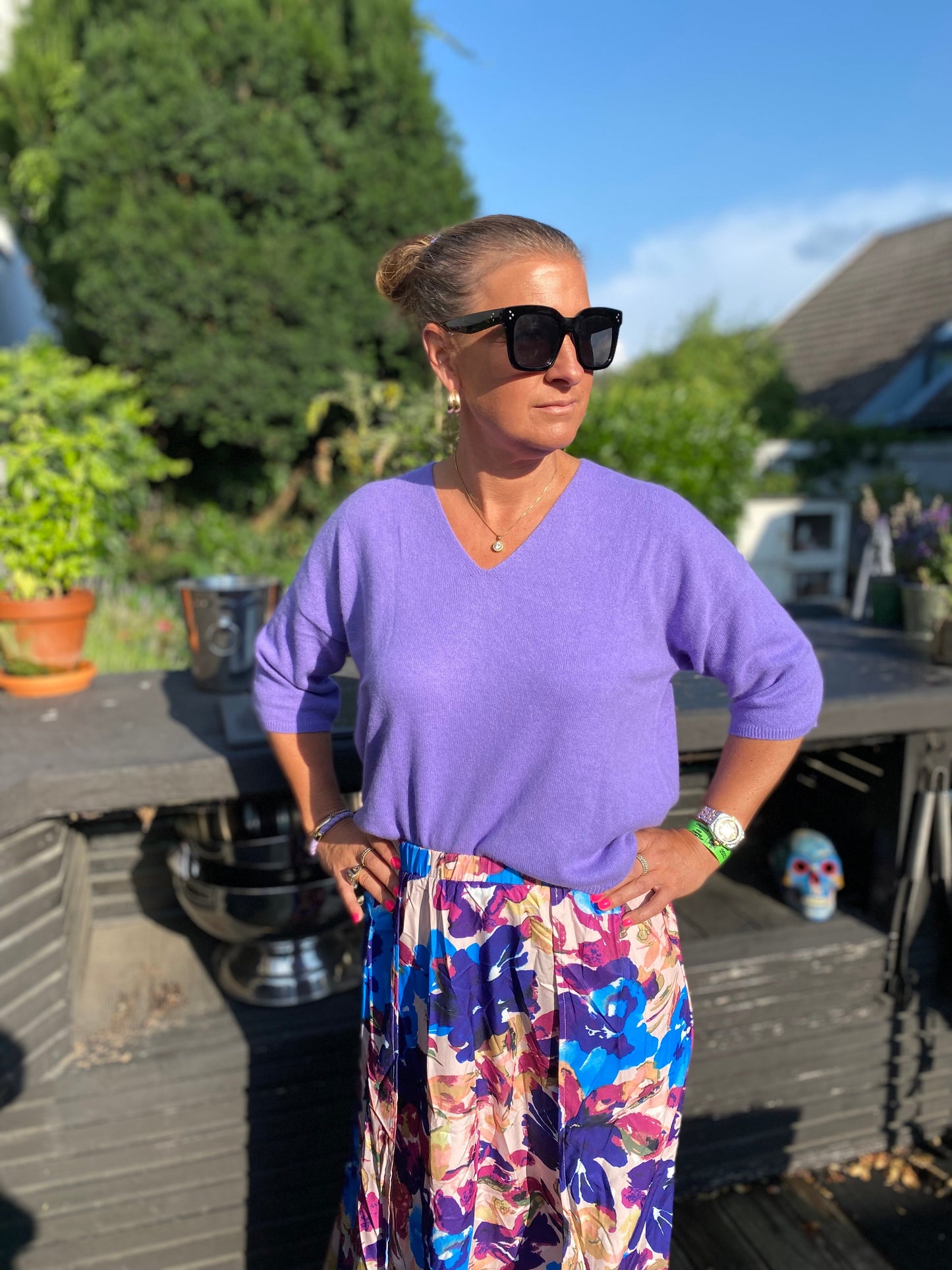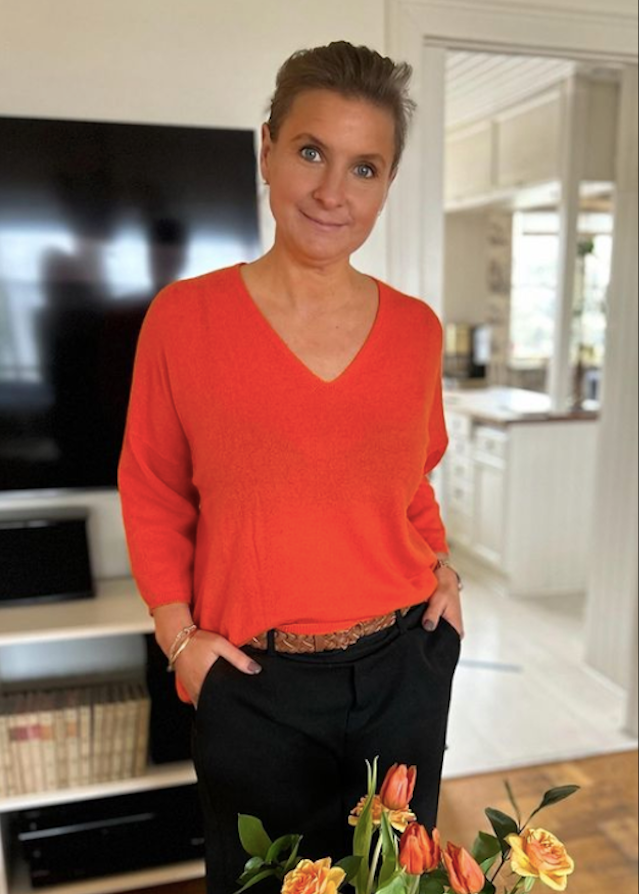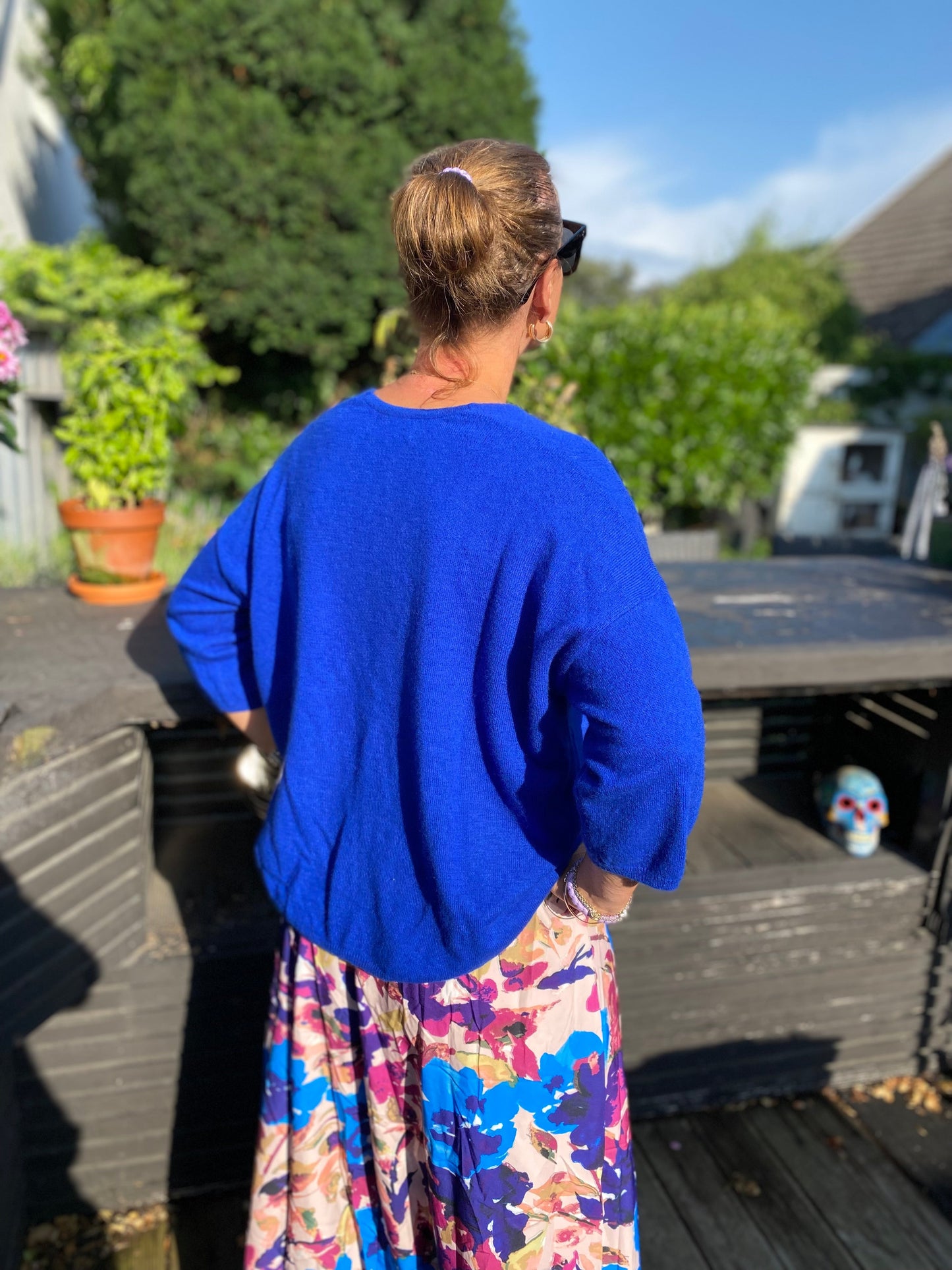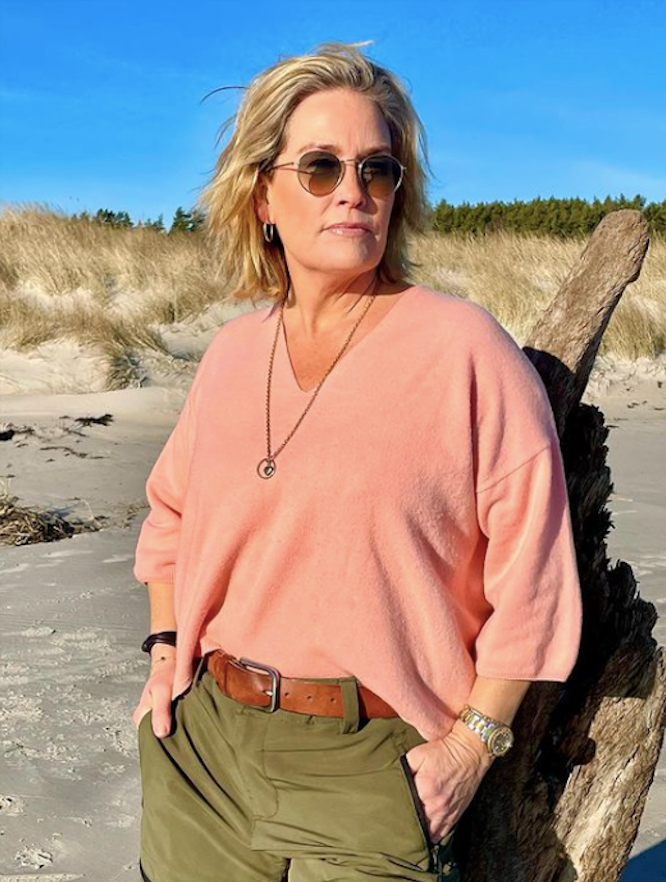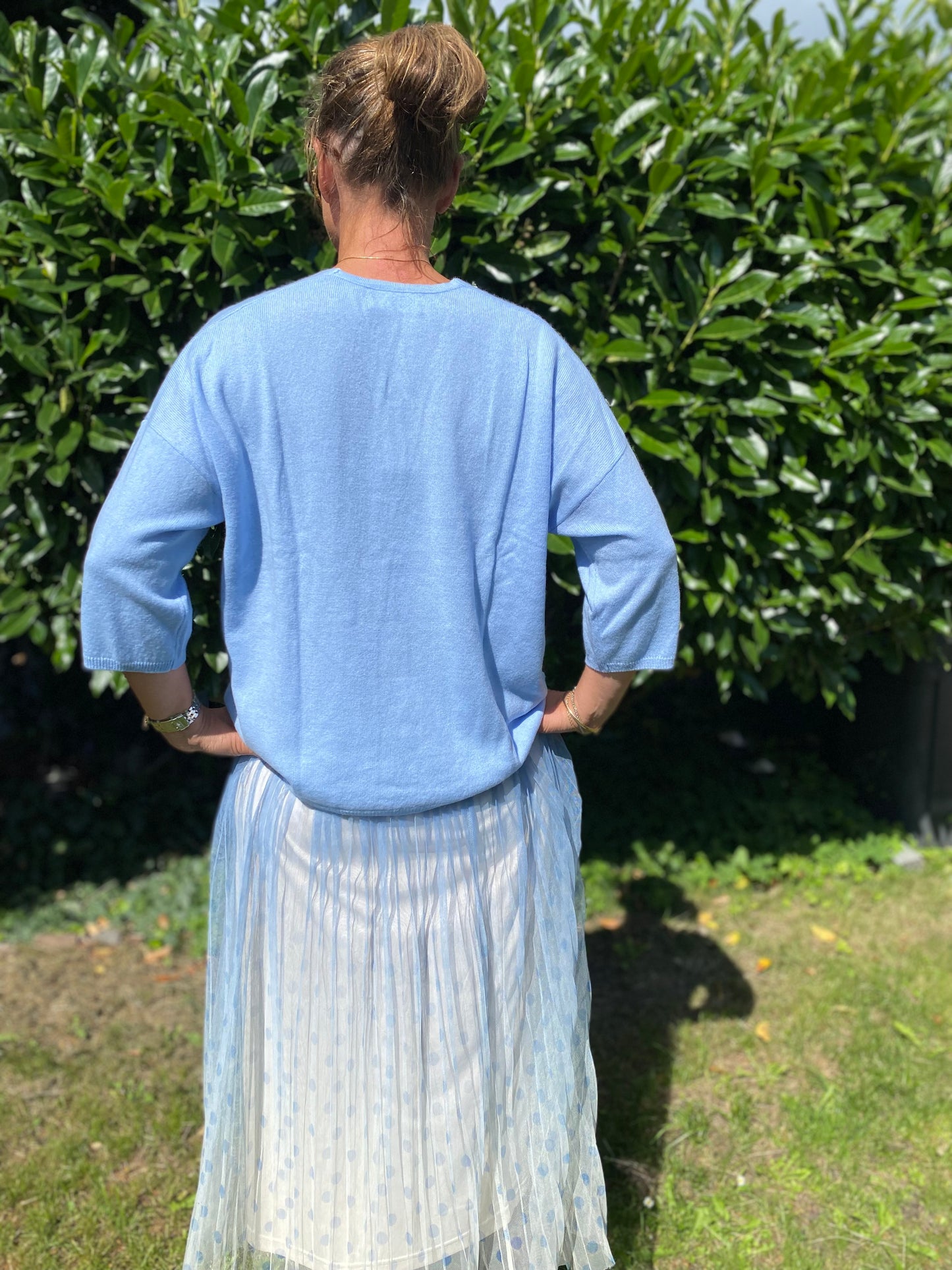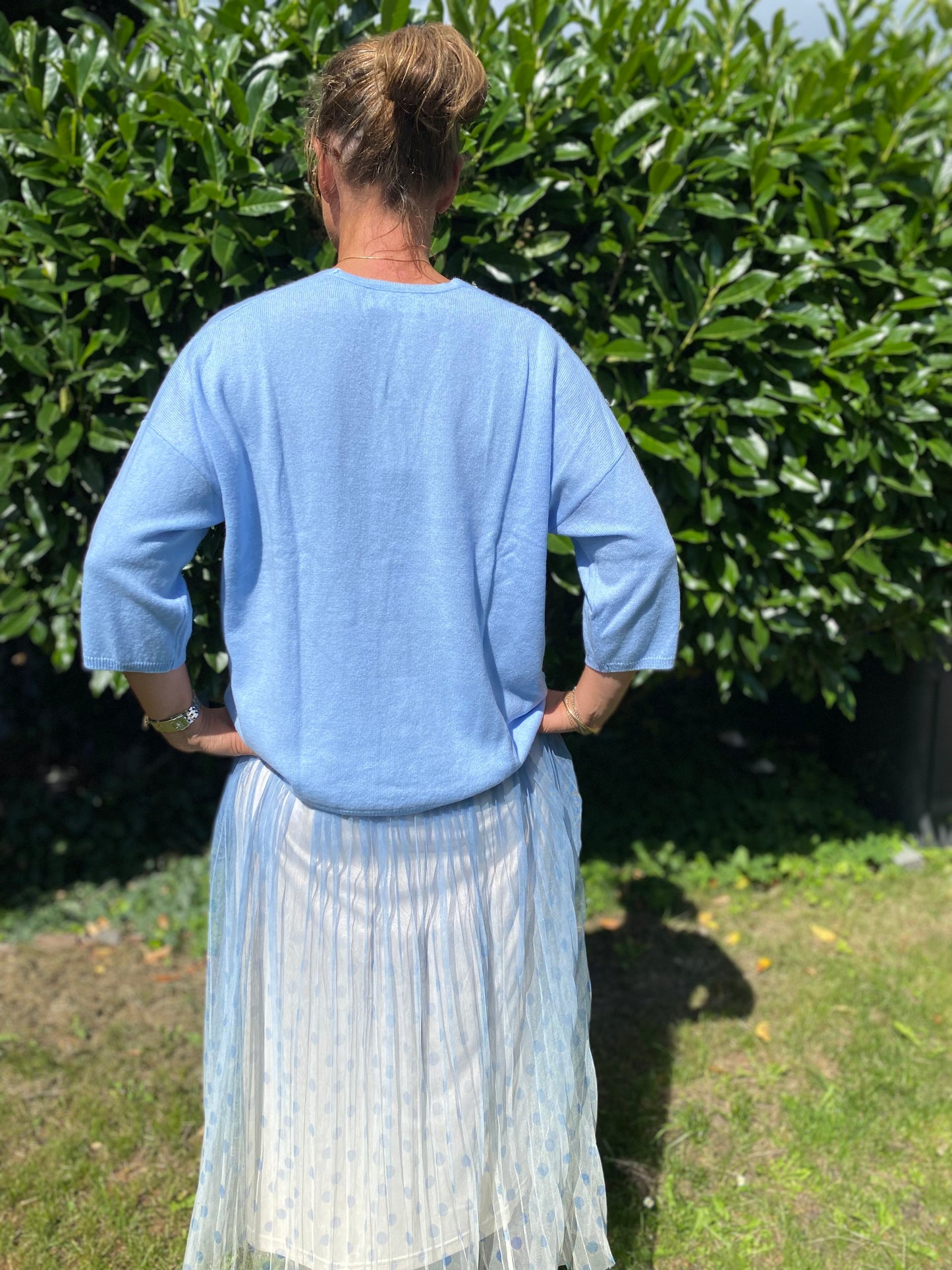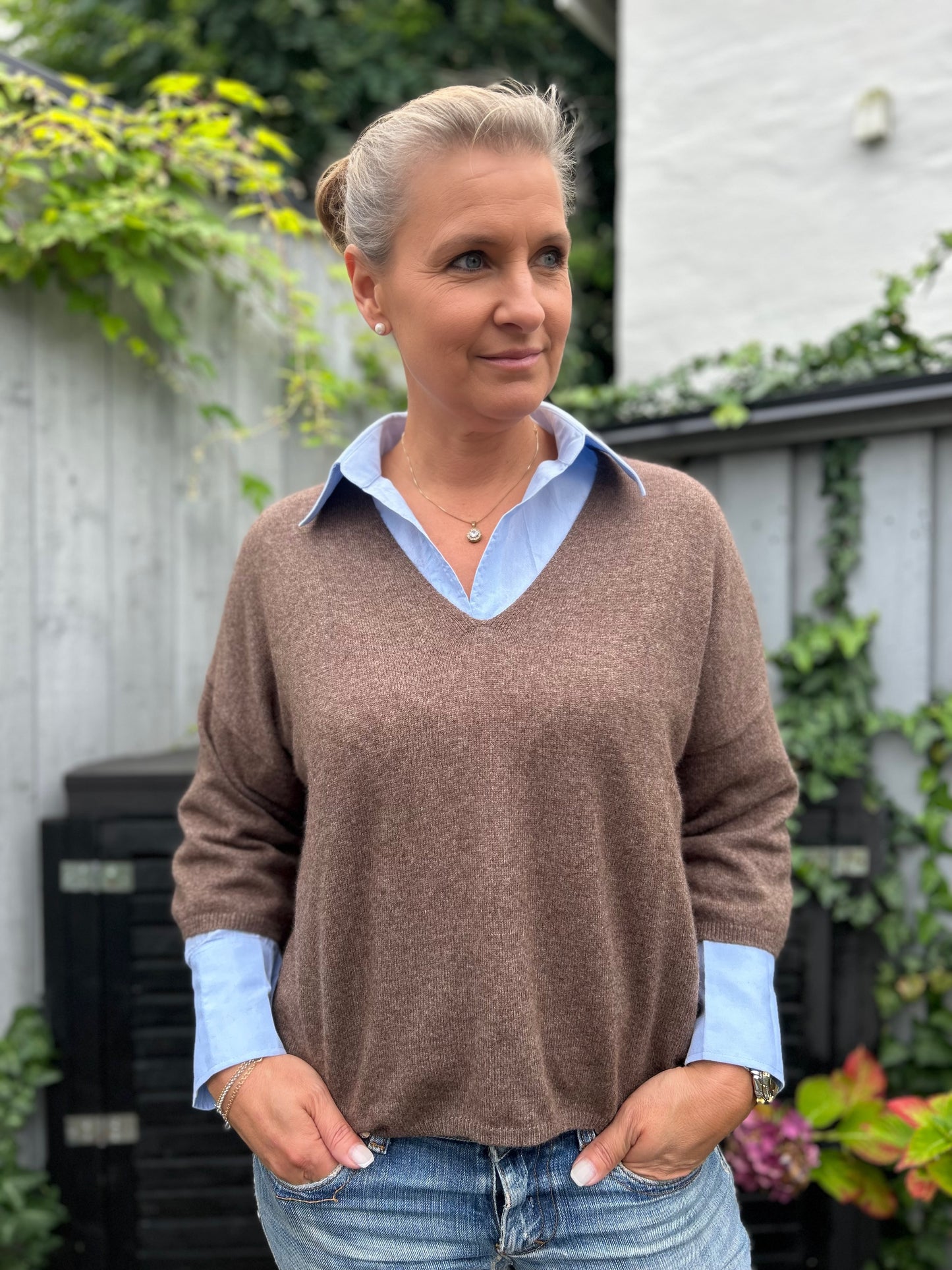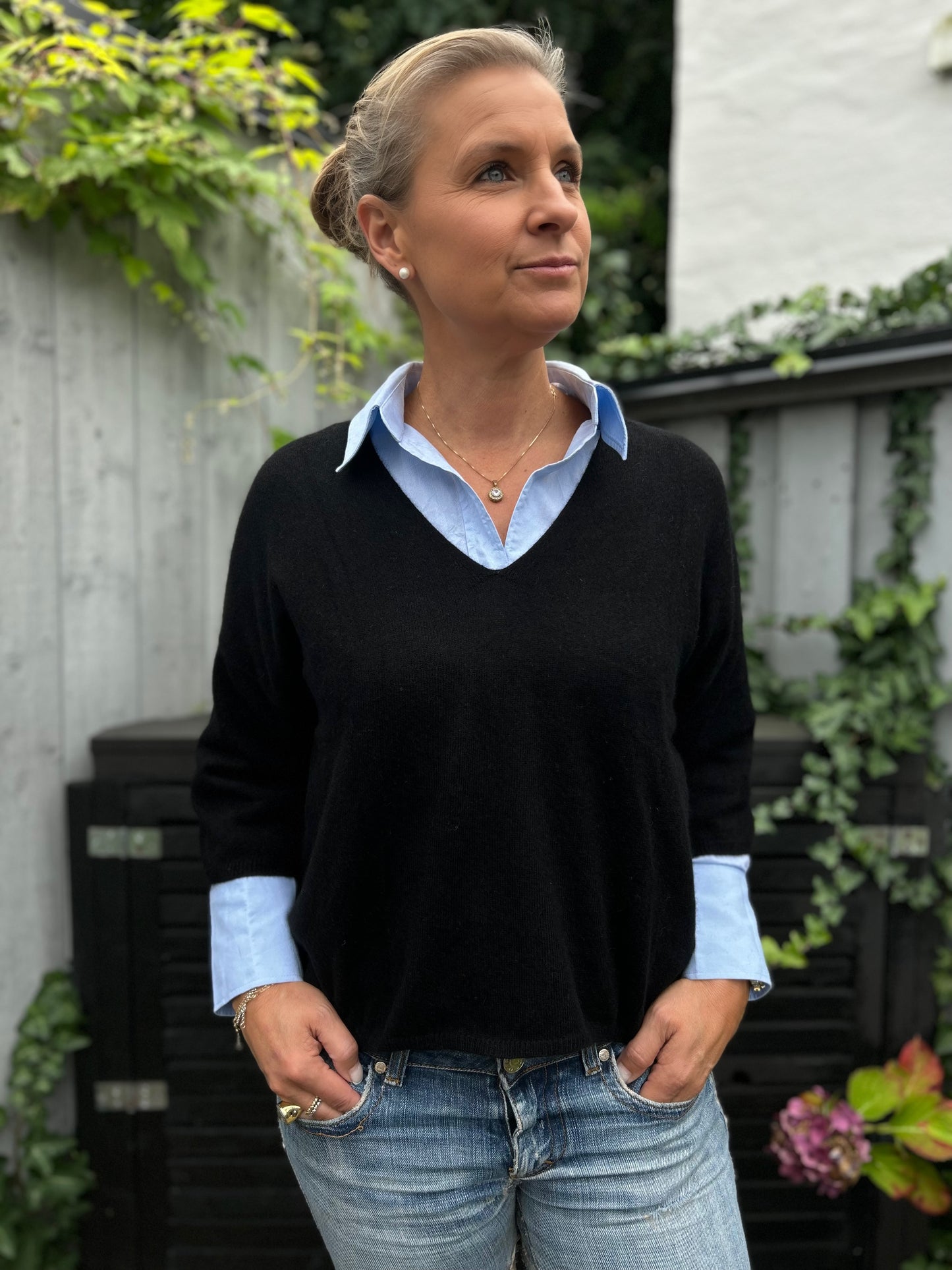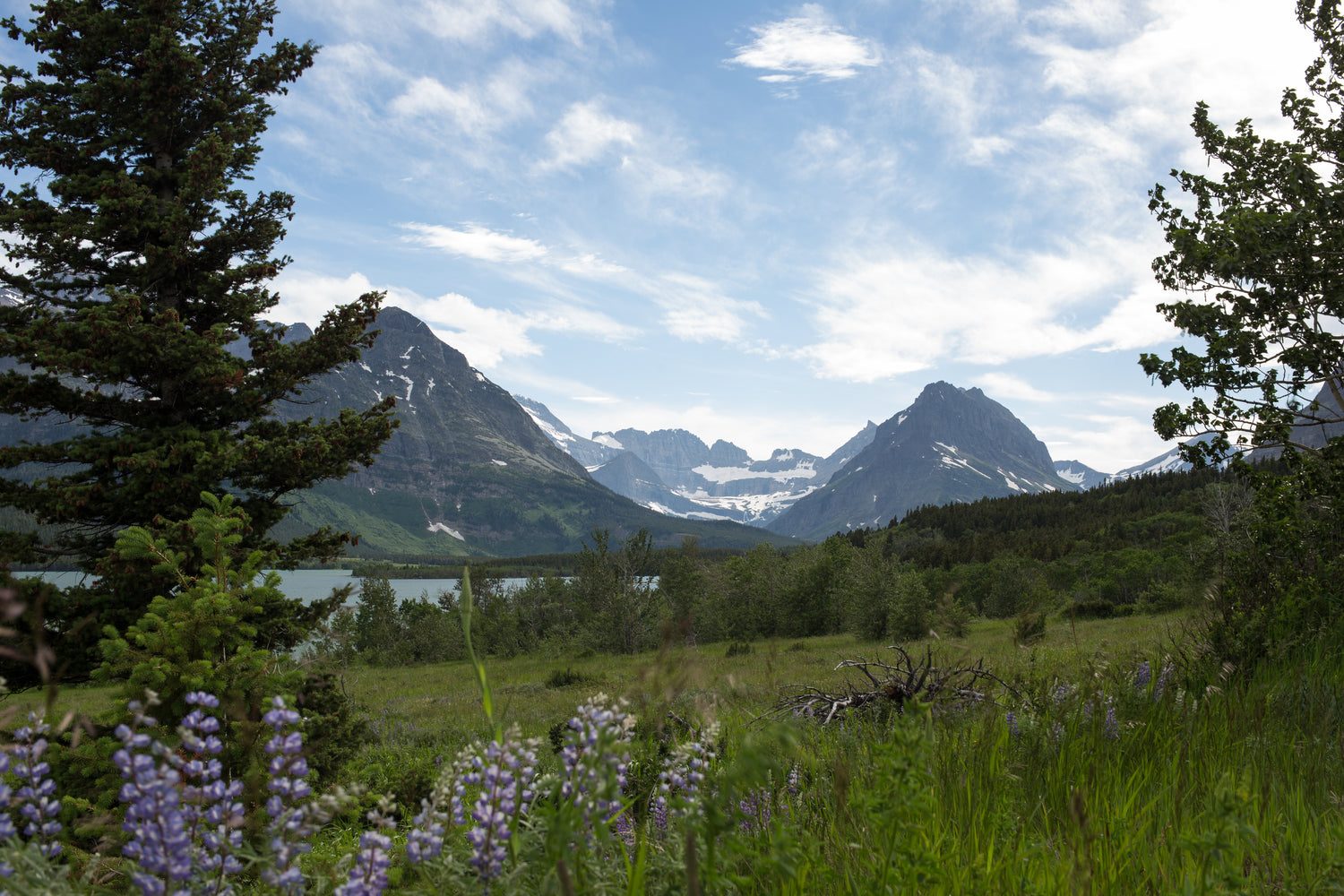 "Treat your cashmere with love and care and it will stay with you for generations"
Lagervara levereras inom 2-3 dagar - beställningsvara har 5-20 dagars leveranstid.

Jag köper in min cashmere cirka var 20:e dag så jag inte behöver lagerhålla allt eller handla via mellanhänder. Många av mina produkter finns på lager och levereras normalt inom 2-3 dagar med Postnord. Detta för att du ska kunna handla cashmere av hög kvalitet till ett fördelaktigt pris. Läs min story här.